Meet the Team
We recognize that all of our patients are unique and deserve to receive dental care that reflects their individual needs. Our experienced and talented dental team is committed to working with you and your family to create a comfortable, stress-free, and rewarding dental experience every time you visit our practice. We are pleased to welcome you and your family, and we look forward to working with you.
Bonnie
Registered Dental Hygienist
University of South Dakota, BSDH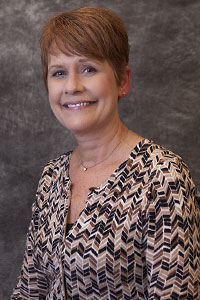 Working with each patient to improve their dental health is my number one goal. A healthy mouth leads to a healthier body, and I want my patients to have both. Taking time for personalized patient care helps accomplish this. A lot of my time is spent educating patients about oral health. I focus on their specific concerns and how the person can improve their home care, leading to a healthier, happier smile.
My husband's name is Rich and we are blessed with two beautiful daughters Maggie and Kellie. We also have two shih tzu dogs named Leo and Vinnie. On my time off, I enjoy time with family and friends, traveling, and baking.
Cathy
Registered Dental Hygienist
Iowa Western C.C./Creighton University School of Dentistry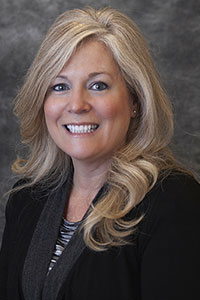 Developing a connection with our patients is important to me. They are an extension of my family and I care about each of them. I love spending my days helping people improve their oral and overall health and develop great smiles. I spend a lot of time with each patient discussing their dental health while instructing them on the best home hygiene processes and provide nutritional advice.
Outside of work, I enjoy nature and traveling. However, being with my family is my favorite way to spend my free time.
Nancy
Registered Dental Hygienist and Dental Hygiene Educator
University of Nebraska College of Dentistry, BSDH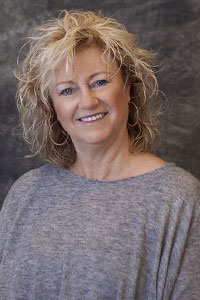 Everyone deserves a smile they love, and we make those smiles happen by providing individualized patient care. During a visit, I talk with my patient about their oral health and show why it's important to keep their mouth clean and healthy and give them the tools and knowledge to do so.
I love spending time with my husband, Brad. I have two adult children, both married, and three grandchildren. I'm an animal lover and have a palomino horse, named Walter. In my spare time, I enjoy the outdoors, bike riding, hiking, swimming, and cross-country skiing.
Kim
Dental Assistant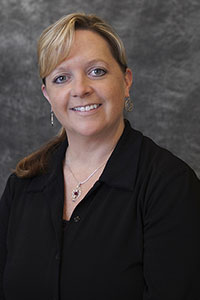 The opportunity to help patients develop great oral health and getting to know each one on a personal level is rewarding. We truly have the best patients and it is fun to learn about their interests and families. Developing great oral health and a wonderful smile makes me love my work. I assist Dr. Severin chairside during procedures. At the same time, I'm supporting our patient and helping to create a relaxed atmosphere. I also sterilize instruments, sanitize treatment rooms, and order supplies.
I have two wonderful kids, Mickenzie and Drew, as well as my sweet little granddaughter Jude. I enjoy music, traveling, and being a grandma.